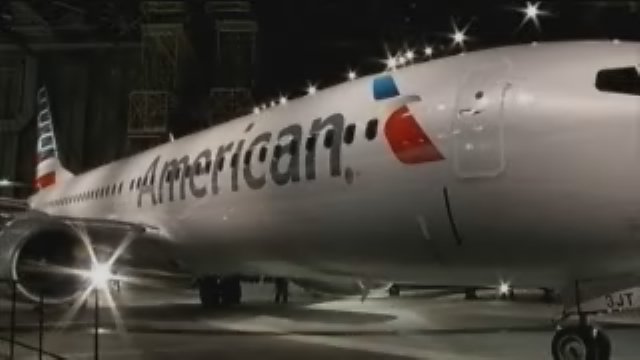 American airlines and U.S. Airways have finalized merger plans.
The new airline will retain the American Airlines name, but will fly under a new logo.

The name U.S. Airways will disappear from the sky, but its current CEO Doug Parker would ultimately run the show.

"This merger is about opportunity to grow revenues by combining net worth," Parker said Thursday.

The merger will help American get through Chapter 11 bankruptcy.

It creates the world's largest airline.

The "new American" will offer more than 6700 daily flights in 56 countries without shutting down any hubs.

Still, frequent fliers have doubts.

Since 2008 travelers have watched their options diminish through mergers.

Now three mega international airlines will remain: United, Delta, and American.

Consumer advocates warn prices could go up.

"I don't think there's any way to avoid it," says Consumer Travel Alliance director Charlie Leocha. "First of all, competition will be reduced by about 25%."

The merger will result in the reduction of management level positions.

There won't be any changes for several months.

The merger still has to be approved by American's bankruptcy judge and anti-trust regulators.

The deal is expected to close in the third quarter this year.