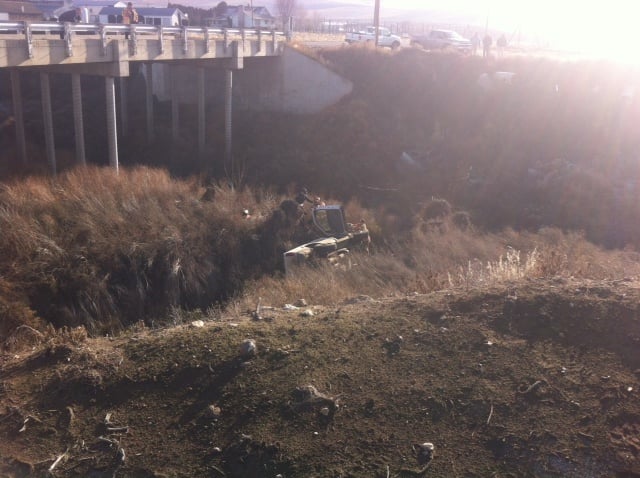 Moxee, WASH.--A 59-year-old man was killed after his car flipped down a 30 foot embankment and landed in a canal near Moxee.
Washington State Patrol has identified the victim as Dennis Weaver of Union Gap.
It's unclear exactly what time the accident happened, but the Yakima County Coroner said it was sometime between Sunday night and early Monday morning.
Weaver was found around 12 p.m. Monday, and multiple police and fire departments responded.
Troopers said Weaver was driving down Walters Road, just off of State Route 24.
Officers said Weaver's vehicle left the road to the right, hit the culvert and flipped 30 feet down into the embankment before landing in the canal.
"What we do know is he was unrestrained during the collision so that certainly has a factor in this being a fatality," said Washington State Trooper Trent Clasen.
The coroner said Weaver died from head and body trauma.
State Patrol said the accident is still under investigation. It hasn't been determined if speed was a factor, and they're waiting to get the toxicology results back to determine if drugs or alcohol were involved.