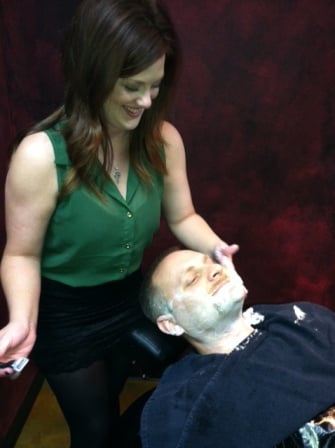 KENNEWICK, Wash. - November is changing the face of men's health as men around the world, and right here in our region, are raising awareness for prostate and testicular cancer initiatives. It is called Movember.

When men become walking, talking billboards for 30 days by sprouting moustaches or not shaving at all during the month of November.
Our Executive Producer Matt Funk is joining in Movember and shaving his beard into a trucker 'tache.
By doing this they are raising awareness by prompting conversations around the often ignored issue of men's health.
Afterall, a cool stash is always a great conversation starter.
"We have a lot of guys that participate in no shave November. So they don't shave from the first of November through the 30th. We also have a handful of guys that come in and get creative moustaches," said Cassandra Smith, a stylist at Men Zone.

For more information and how you can get involved, click here.