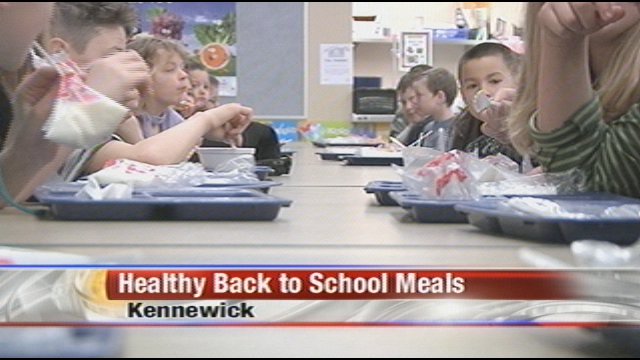 KENNEWICK, Wash.- Kids back to school may have noticed a wider variety of vegetables and fruit on their lunch plates.
It's all part of a nutritional makeover to meet new federal nutrition standards to insure kids are being served healthy and well balanced meals.
All school districts are now serving low fat and no fat milk options, larger portions of vegetables and fruits, less sodium and more whole grains.
Kennewick School Public Relations Director, Lorraine Cooper says, " So the half cup of fruit or half cup of vegetables or combination there of have to be served on their plate. Before a student could come by and say no, I don't want broccoli. But now when we are serving a vegetable, a serving needs to be given to them."
However, Cooper says the challenge is making sure the food is tasty, yet healthy for students.
The school meal makeover is all in an effort to curb childhood obesity.