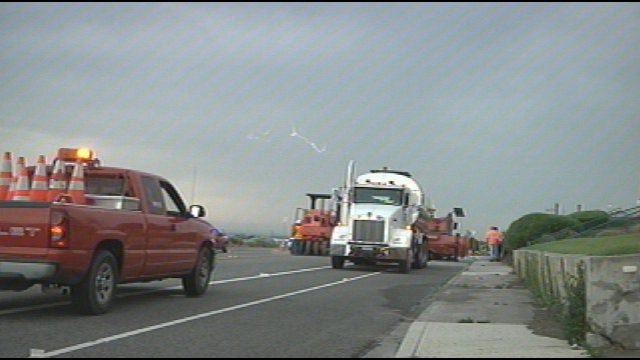 KENNEWICK, Wash.- Oil and water don't mix, but the rain held up Monday to let city road crews start Kennewick's annual chip seal maintenance program (Notice the crack of lightning in the picture).
The cloud cover also kept the road surface on Canal Drive at about 80 degrees. Had it been as hot as Sunday, nearly 110 degrees, the temperature on the street could have exceeded 130 degrees, making it too hot to lay the oil.
Through the month, crews will lay oil and gravel on several streets. After a few days of cars packing down the materials, workers will sweep and strip the roadway.
The city says chip sealing is far less expensive than re-paving.
Drivers should expect delays, and when driving through the gravel, keep it slow.
If some oil gets on your car, the city says a simple solvent such as WD40, will remove it.