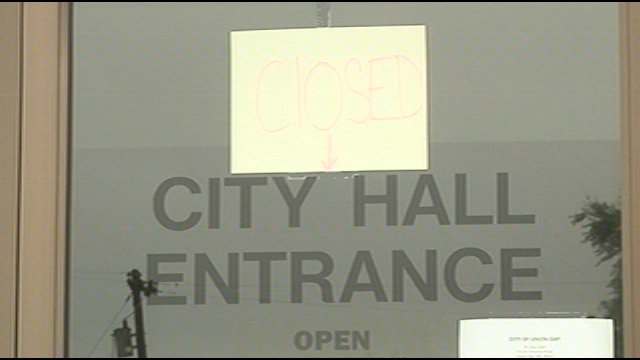 Union Gap, WASH.--The black mold problem in Union Gap is getting worse.
Like City Hall, the police and fire departments are now having problems with mold as well.
Mayor Jim Lemon said the common theme among the three buildings is faulty roofs. He said the city did not keep up with roof repairs like they were advised, and poor maintenance led to leaks in all three buildings.
The staff in the police and fire departments started complaining about similar symptoms. Some of these symptoms include trouble breathing and skin rashes.
Now the city council has to decide whether they will invest in new roofing or rebuild altogether.
"The mold in the air though is not at a dangerous level to my understanding," said Lemon. "So there's no need for safety concerns for the employees in there but as time goes by that could change."
Mayor Lemon estimates that the cost of hiring specialists to get rid of the mold and install new roofs will cost anywhere between $50,000,000-$1,000,0000.
If the city decides to rebuild, city hall, the library and the police and fire departments will all be connected on the same block.
Once city leaders make a decision they'll start to look for sources of funding.