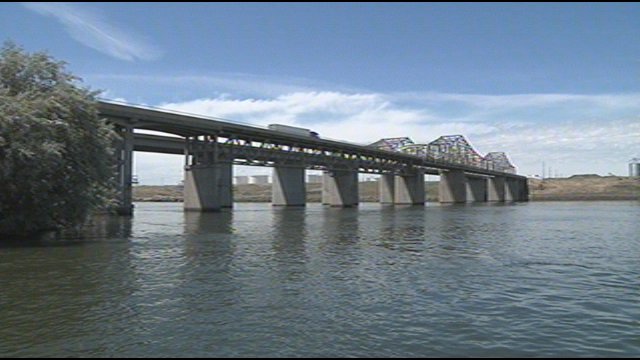 BURBANK, Wash.-- Timmy Bowden was last seen under the Snake River Bridge, just prior to midnight Saturday night, fighting the strong current to stay afloat.
He was on a motor boat with his father and four others about to go carp shooting and right after they launched the boat it started to sink. Four of the five people on board the boat made it to safety but Timmy did not.
Terra Bushley's son, Brandon was on the boat with Timmy.
"He could see Timmy out in the water. Then he could hear him and then the other boys were trying to swim after him to get to him. Everybody was very tired."
None of them were wearing life jackets and say they were going to put them on after launching.
"We stress that when you're in the mist of a crisis, that's not the time to put on a PFD. It's probably prudent to put it on before you even get on the boat or get on the water."
Walla Walla Sheriff's Office and Search and Dive Rescue searched all through the night and day Sunday and will resume their search efforts Tuesday.
"No sighting whatsoever of our missing youth or any articles of clothing that may be associated to him. We concluded our searches yesterday pretty much exhausting our personnel and resources."