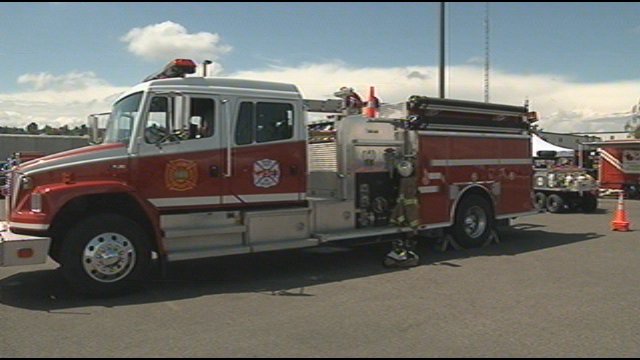 SUNNYSIDE, Wash.--The Sunnyside Police and Fire departments held a public safety fair Saturday.
Kids and families got a first hand look at what exactly it takes to be a firefighter or police officer. This was their second annual safety fair intended to reach out to the community.
The fire department had car safety checks, registration booths where people could sign up as volunteer firefighters and several displays showing their equipment.
Volunteers also held several prevention games designed to teach kids safety techniques- like the stop, drop and roll. Kids and adults even got to watch a canine dog interact with the officers and attack a fake suspect.
"A lot of the times the community doesn't get a chance to see us other than when we're actually on the scene, and at that point in time it's really not an opportunity for us to explain to them what we do," said Aaron Markharm, the fire chief at Sunnyside. "A day like today they can see our apparatus and ask questions."
The safety fair was held at the Sunnyside Law and Justice Center from 9am to 12pm. About 20 firefighters and police officers volunteered this year.