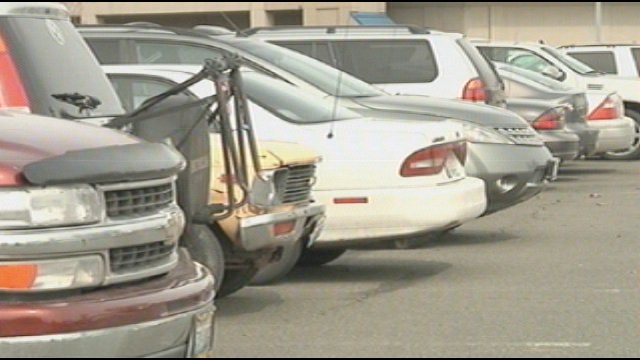 YAKIMA, Wash.-- Stolen cars in Yakima continue to be a big problem, and police say it doesn't look like the issue is going away anytime soon.
This years spike in stolen vehicles is once again putting Yakima on the map.
Yakima jumped the charts and has now become the fifth-highest in the nation for auto theft rates.
During the first three months of this year there were 349 reported stolen vehicles, a definite increase compared to last year's 116 during the same 3-month time period.
Detective Geoff Gronewald with the Yakima Police Department says Honda's are the most targeted car since they're common and easy to steal.
Gronewald says a lack of punishment encourages criminals to keep stealing cars.

"What we're finding is that the criminal justice system isn't holding offenders accountable for the crimes. Most people that are arrested for auto theft, they're not seeing a significant time in jail and they are usually repeat offenders," said Gronewald.
The National Insurance Crime Bureau says there are some obvious things people can do to keep their cars safe. People should always lock their doors, park in a well-lit area and keep valuable items out of sight.