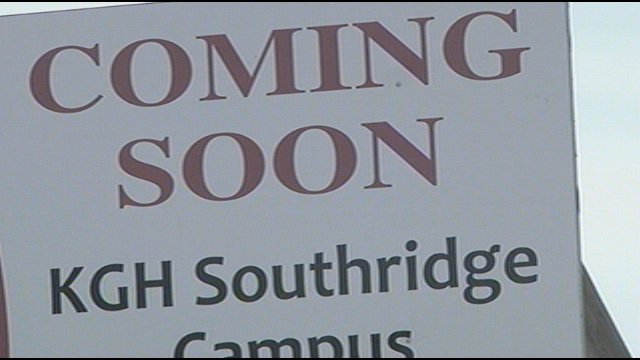 KENNEWICK, Wash. -- It's a big night for Kennewick General Hospital. They celebrated the groundbreaking of their brand new hospital in Southridge.
The new hospital will be three stories tall and 200,000 square feet.
That is expected to take the pressure off of their current 60 year old building and add more space with 74 hospital beds.
The event was a big draw for people which attracted a larger crowd than they expected.
"The young kids who we're really building a legacy for the elderly people the good parents of those kids are here today too. And this hospital will serve all of us, so we're very excited about the future we'll be able to provide in this community," explains Glen Marshall of KGH.
The good news isn't just for KGH, but also for the region. According to hospital officials, 250 construction jobs will be created, and 100 permanent spots after it's built.
This project is expected to bring in $7.6 million in wages, and should take two years to complete.