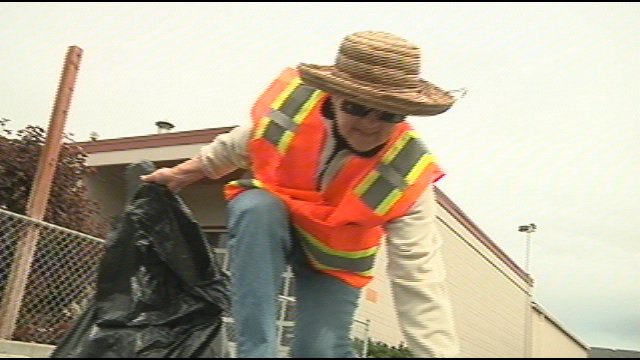 YAKIMA, Wash. -- Some folks in Terrace Heights helped to clean up their neighborhoods Saturday.
Volunteers brought along their own garbage bags and picked up trash and debris along the streets, sidewalks and at nearby businesses.
Bags were dropped into a dumpster by the Terrace Heights Civic Center.
"Clean Up Terrace Heights Day" was put on by the Terrace Heights Improvement Association.
Association president Linda Sliger says the event is a great way to get the community working together.
"And also, to get to know your neighbors. Get to, just get out and teach kids about keeping their neighborhoods clean and just working in the community," explained Linda Sliger, president of the Terrace Heights Improvement Association.
Sliger says they collected about 10-15 bags of trash and debris on Saturday. She says about 20 people participated in the event.
This is the first year for the event but the association hopes to have another clean up day, next year.