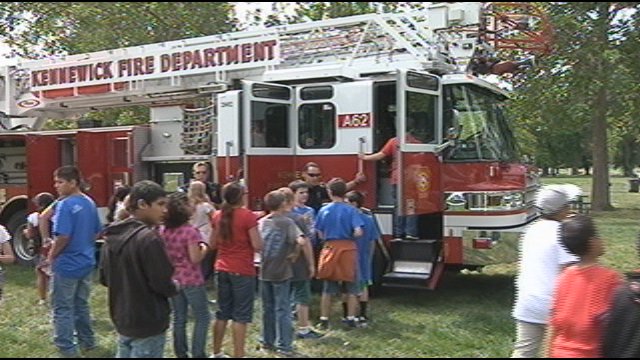 KENNEWICK, Wash.-- Five hundred fifth graders gathered at Columbia Park in Kennewick Monday for the annual Crossing Guard Picnic.
The event is a reward for students from each of the Kennewick Elementary Schools for their crosswalk safety work. They got to check out several law enforcement vehicles and a MedStar helicopter even landed at the park for the special event. Sgt. Ken Lattin from the Kennewick Police Department says that the crosswalk guards are important to the community.
"They really are helping us out. They're helping their community out, these kids that do it. Not just on the nice days, but when it rains, when it snows, when its cold, when it's foggy. They're out there in the mornings and the afternoon making sure all the younger kids get across the street safely and get to school," says Lattin.
The annual picnic has become a twenty year tradition in Kennewick.