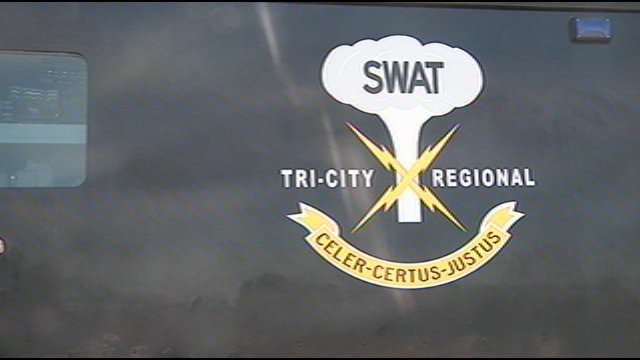 FINLEY, Wash.--A SWAT team stand-off began Saturday morning in Finley. Neighbors were shocked and said the whole thing seemed like something out of a movie.
Benton County firefighters responded to a fire at 4am on the two-hundred thousand block of East Schuster Road in Finley. The Tri-Cities SWAT team was called in when the home owner, a man in his fifties, told officials to get off his property or he'd shoot them.
The actual fire that started the whole thing was in a trailer behind the home, but all the action was surrounding the man not cooperating with officers. Negotiators tried for hours to get him to come out of his house, but he refused. They then released a gas that forced him out. Next door neighbor, Nick Ronjue, was shocked by the scene.
"The cops was one thing but when the SWAT team showed up with this thing that looked like a tank, it was unreal to have that on the street right in front of our house," said Ronjue.
Neighbors say the man told them previously that he is bi-polar. They said when he came out of the house he was naked.
The man is currently in custody and being charged with second degree assault and felony harassment.