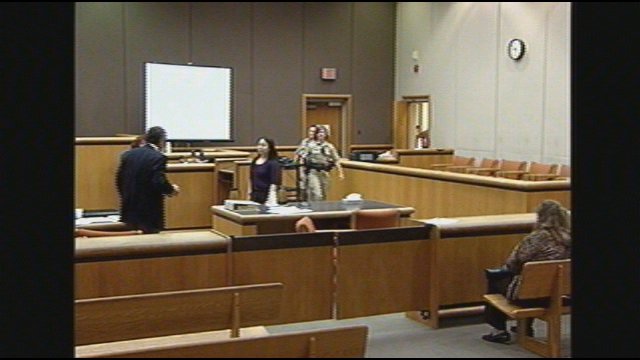 KENNEWICK, Wash. -- It's a problem that's clogging up our court system. People with mental health issues, committing crimes, and ending up in our jails and prisons.
"Many criminal defendants have mental health problems to different degrees. Some of which may be an excuse for the crime, and some of which are not," says Benton Franklin Superior Court Judge Craig Matheson.
Matheson says mental health problems are on a wide spectrum and it's not always a matter of competency or insanity but somewhere in between. Benton County Prosecutor Andy Miller agrees. "I would say that is probably our weakest spot right now. Addressing the mental health needs of people who are sane and competent to stand trial but they have mental health issues that contributes to their criminal behavior. I don't think the system is doing as good of a job as we could in addressing those people.," says Miller.
Judge Matheson says the law in Washington could be better suited for these types of issues. "There's just no authority of the court to deal with that or to impose mental health counseling as well as punishment. Sometimes that would be appropriate, to give less punishment, some counseling as opposed to just punishment.," says Matheson.
Both the judge and prosecutor agree an alternative, mental health court, like our current drug courts would be helpful. Miller says, all they can do as prosecutors is adjust charges and sentencing requests, but there is no exact rule to follow.
Matheson says changes by the Supreme Court but sentencing in jurors hands "It used to be decided by the judge. So a judge could decide to go outside the standard range, and just needed to make a written record of the reason for it. And there had to be compelling reasons, to deviate from the standard range. Now the judge doesn't have that authority."