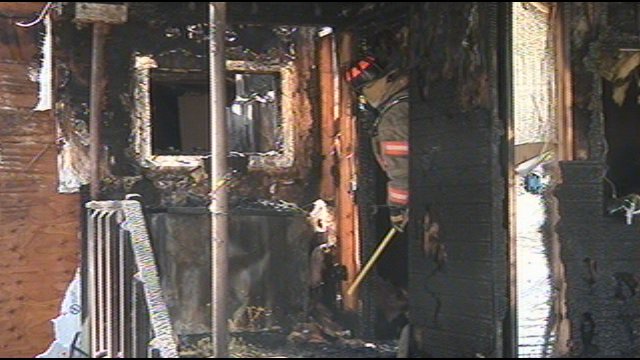 KENNEWICK, Wash.-- A fire at a Kennewick mobile home Monday can be traced to a propane stove.
The mobile home on the 2100 block of South Larch, off of 23rd Avenue, caught fire around 1pm. A woman was using a propane stove outdoors, on the back side of her home, when the fire started. Flames were seen rising through the ceiling of the home when fire fighters arrived. It took twenty firefighters about twenty minutes to get the fire under control.
Benton County fire fighter, Captain Devin Helland, says people need to be extra cautious to avoid fires like this because this time of year when things get dry, fires can spark quickly.
"It's time to start being careful. Pull the barbeques away from your house. Any burn pits pull them away. Make sure you're not close to anything flammable. Everything is drying up really fast and there's a good potential for a lot quicker fire spread," says Helland.
The woman and her son got out safely with no injuries, but there is extensive damage on the back of the house and inside. The woman's sister says they were very shaken up, but doing just fine.