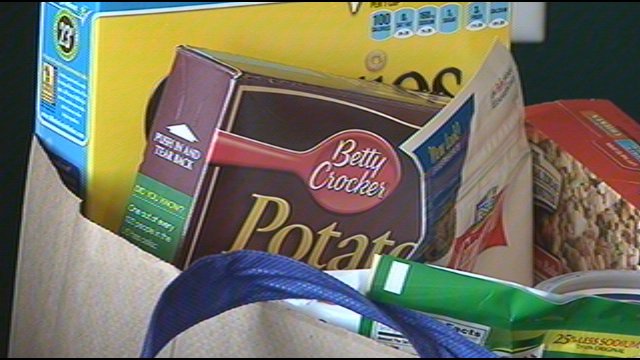 RICHLAND, Wash. -- The KNDU Bechtel U.R.S feeding families food drive continues in May, and hundreds of Hanford site employees are joining the cause.
More than 200 employees at Washington Closure Hanford were given brown paper bags to fill up last week.
When they came to work Monday morning, they brought back bags that were filled with canned food items, cereals, and rice. But there were also bags filled with personal hygiene products and baby food.
The outpouring of support touched some longtime employees. "Putting on a food drive is a lot of work. But when I see the involvement of my co-workers and our management, that just energizes me and keeps me going," explains Tari Birch of Washington Closure Hanford.
Birch says they planned to spend much of the day collecting those brown bags full of food. All the food will be delivered to 2nd Harvest.
Don't forget, you can help too. You can drop off food donations here at KNDU, located at 3312 W. Kennewick Avenue in Kennewick. Or to make a cash donation, just head to our web site, NBC Right Now.com, and click on the food drive link on the right side of the page.