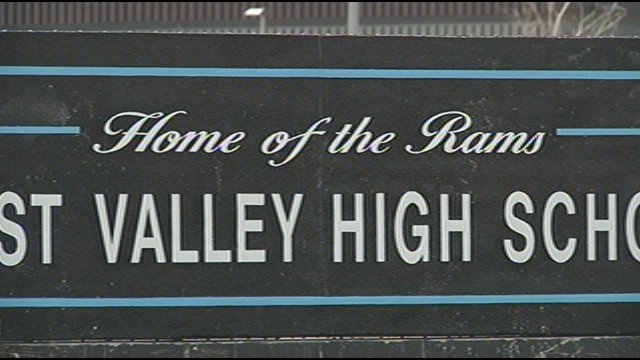 WEST VALLEY, Wash.-- A threat against West Valley High School, supposedly planned for Friday, has administrators taking several precautions to protect students.
The district found out about a month ago but the threat itself was made back in 2007 against the school.
At the time a student said that "something" would happen on April 20th, 2012, which happens to be the 13th anniversary of the Columbine massacre.
When school officials heard about it a month ago a report was filed with the Yakima County Sheriff's Office, who then determined the threat was minimal.
West Valley School District Superintendent, Mike Brophy says they're taking all the necessary precautions, but says he's seen similar threats made over his career on April 20th because of the significance of the day.
"The health and safety of our students is paramount to protecting for us and so you have to take it serious, you have to have protocols in place to deal with it," said Brophy.
The Yakima County Sheriff's Office will be watching the former student on Friday just as a precaution.
They will also have a uniformed deputy on campus all day, as well as deputies patrolling the area more frequently.

The case is still under investigation so certain details are not available but Brophy says they're doing everything they can to keep students safe.