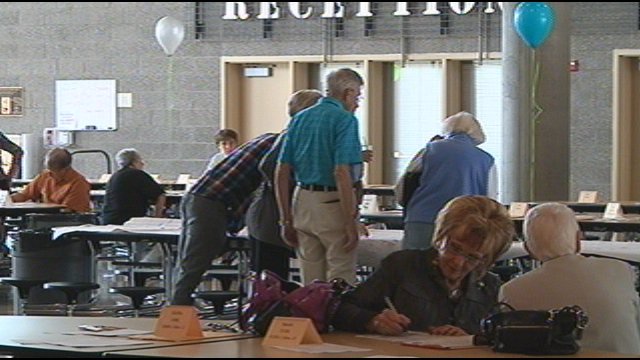 RICHLAND, Wash.-- Sunday's local Democratic Caucuses chose delegates to begin the process of potentially representing our state at the 2012 National Democratic Convention in North Carolina.
Around three hundred people came out to Hanford High School in Richland to participate in Benton County's caucus. Citizens talked about topics facing their party this election year and how they think President Obama is the one to keep our country on the right track.
The Tri-Cities is traditionally a Republican dominant area. Benton County Democratic Central Committee chair, Regina Speer, said Democrats here think that they can eventually change that.
"We do our best to make sure this area is starting to turn around. We think we can turn this county around. It may not be this year but we will turn it around," said Speer.
In 2008, record numbers of Democrats came out to the precinct caucuses with hopes to get a Democrat in the White House. This year the number dwindled to about a third of that as they support incumbent President Obama.
The Franklin County's caucus was at the Pasco Plumber and Steamfitter Hall. They expected a similar turn out of a few hundred.