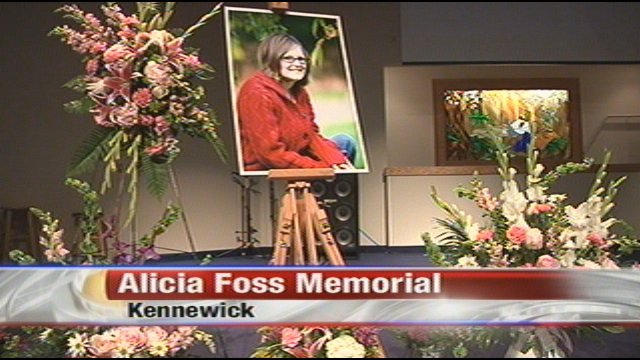 KENNEWICK, Wash.-- Hundreds packed a Kennewick church to remember the life of Alicia Foss Saturday morning.
She was a strong local advocate for organ donation who died Wednesday April 4th. Alicia's body began rejecting her lung transplants in November and sadly after a long fight she passed away.
So many people came out to honor Alicia's life at South Hills Baptist Church that they had to bring in folding chairs and still there were people standing. People touched by her story filled up the church with love and a strong sense of community. Family, friends, and the even people who never met her, but were moved by her story gathered in her memory.
Her father, Jim Foss, says they're grateful for the community connection to their daughter.
"All the messages we've been flooded with and emails and cards and flowers. It just means a lot to us to know our daughter was loved and she'll be missed and not just by us as parents, by many of the people she's impacted over the years," said Foss.
He's proud she made a difference during her twenty-nine years of life. At the memorial green "donate life" bracelets were passed out so her advocacy message can live on.