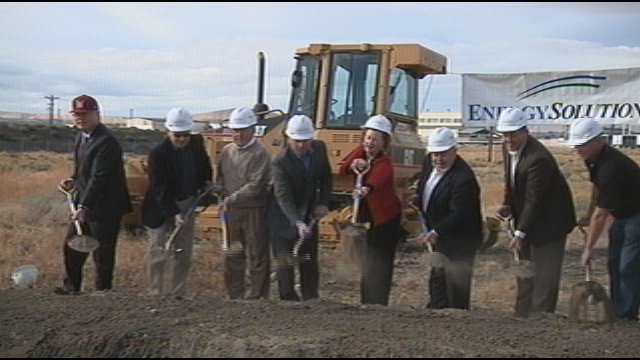 RICHLAND,WA- Work has begun on a new engineering laboratory at Washington State University Tri-Cities.
The building will be located across the street from the Richland campus in the Tri-Cities Research District.
Hanford subcontractor Energy Solutions and Nu-Vision Engineering donated $3,000,000 to get the project off the ground.
"We need a test facility to do a lot of the technology development and test work we have for some of our customers such as Bechtel," says Tom Yount, executive vice president for Energy Solutions. "This provides us with a platform where we can work with the university and have that facility do the work we need to, and when we're done with the test work then we can give the building back to WSU and they can use it for other purposes."
The building comprises 13,000 square feet of lab and office space, and is scheduled to be ready for students by next summer.
Energy solutions, a subcontractor of Bechtel National, is in charge of testing the waste mixing system at Hanford's vitrification plant.