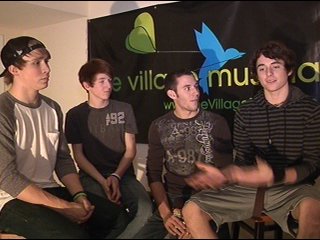 YAKIMA, Wash. - Local band The Village Musicians are moving onto the next round of the International Song Writing Competition that will be judged by some of the biggest names in the music industry.
"Dear Destiny" was written by band member Landon Wilkinson and submitted by the group for the contest. There were thousands of submissions for 25 categories and the group is one of 15 finalists in the "Teen" category. In addition to a grand prize of $25,000, it's another opportunity for the young musicians to gain exposure.
"It's one of the most rewarding things we can do," said band member and Landon's brother, Riley Wilkinson. "Going out and playing music that speaks to people's hearts."
Judges for the competition include Peter Gabriel, Rihanna, and Wyonna Judd. The winners in all categories will be announced in the late spring.
In addition to Riley, Landon's other brother Sean and Zack Riel are also in the band. They are all committed to a career in music and first started performing to local crowds in 2008.
"I definitely want to see something come of this really bad," said Riel. "I think we've worked really hard to get where we are."
There is also a "People's Voice" competition that is a separate contest decided by online votes. Voting ends on March 31.
The Village Musicians plan to tour later this summer and will travel to Peru in the next couple weeks.