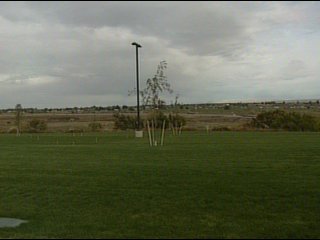 PROSSER, Wash. -- Phase two of construction is set to start next week for the Walter Clore Wine and Culinary Center in Prosser.
The center is different from a regular winery in two ways:
It will feature all the wines that come from Washington, so tourists can have a variety
There will be a culinary center
This means they will offer cooking classes, have wine pairings, and feature food that is grown in Washington. It will even be a place to host events and weddings.
The Port of Benton is a big supporter of this project.
The center will be located next to Desert Winds Winery. The parking lot is phase one of the project and is already complete.
Phase 2, an outdoor center, is set to start next week and is estimated to cost about $600,000
Phase 3 is the actual culinary center, and that has yet to be funded, but it's estimated to cost several million dollars.
Bob Stevens is on the Clore Wine and Culinary Center Board. He says, "we see the Clore Center as a destination here in wine country, where people can come and learn more about Washington's wine and our agricultural products. We'll be able to show them how we produce wine in the valley."